#1 Windshield Repair
&

Replacement in Hamilton
Even though broken windshields are not the most common issue when it comes to vehicle service, windshield damage may become a significant problem in both car appearance and when driving on the road safely. 
If you've noticed a crack or any other damage on your front windshield, don't put yourself at risk. Just find a Supreme Auto Care shop near you and get a reliable windshield repair. Make an appointment or call us and we will fix your problem for the best price and with great service! 
Supreme Auto Care – High-quality Windshield Repair
&

Replacement In Hamilton, Ontario
Located in Hamilton (Ontario), we are a well-skilled and experienced team to complete your auto glass repair or windshield replacement quickly and efficiently for all types of vehicles and models. 
Based on our knowledge, we can inspect your glass to check if it should be replaced, or if the problem is not that serious, so windshield repair would be enough. 
Many things may cause damage, such as small stones or debris on the road, collisions, sudden temperature changes, or poor glass. A great way to avoid some of the possible risks is to install the highest quality glass, however, the cost will be increased but even the best glass can also get cracked. 
When our professional crew makes a diagnostic, we always try to pick the suitable solution for you. Whether you may need auto glass repair or windshield replacement in Hamilton, you can be sure the job would be done properly.
If you have any issues related to auto glass replacement or repair, make us a call and get scheduled or even same day service! 
Our Auto Glass Services Include
With different types of damage, possible solutions may vary. That's why we offer a full service including inspection, windshield repair, and auto glass replacement in Hamilton to ensure you'll get exactly what you need for your safety and money.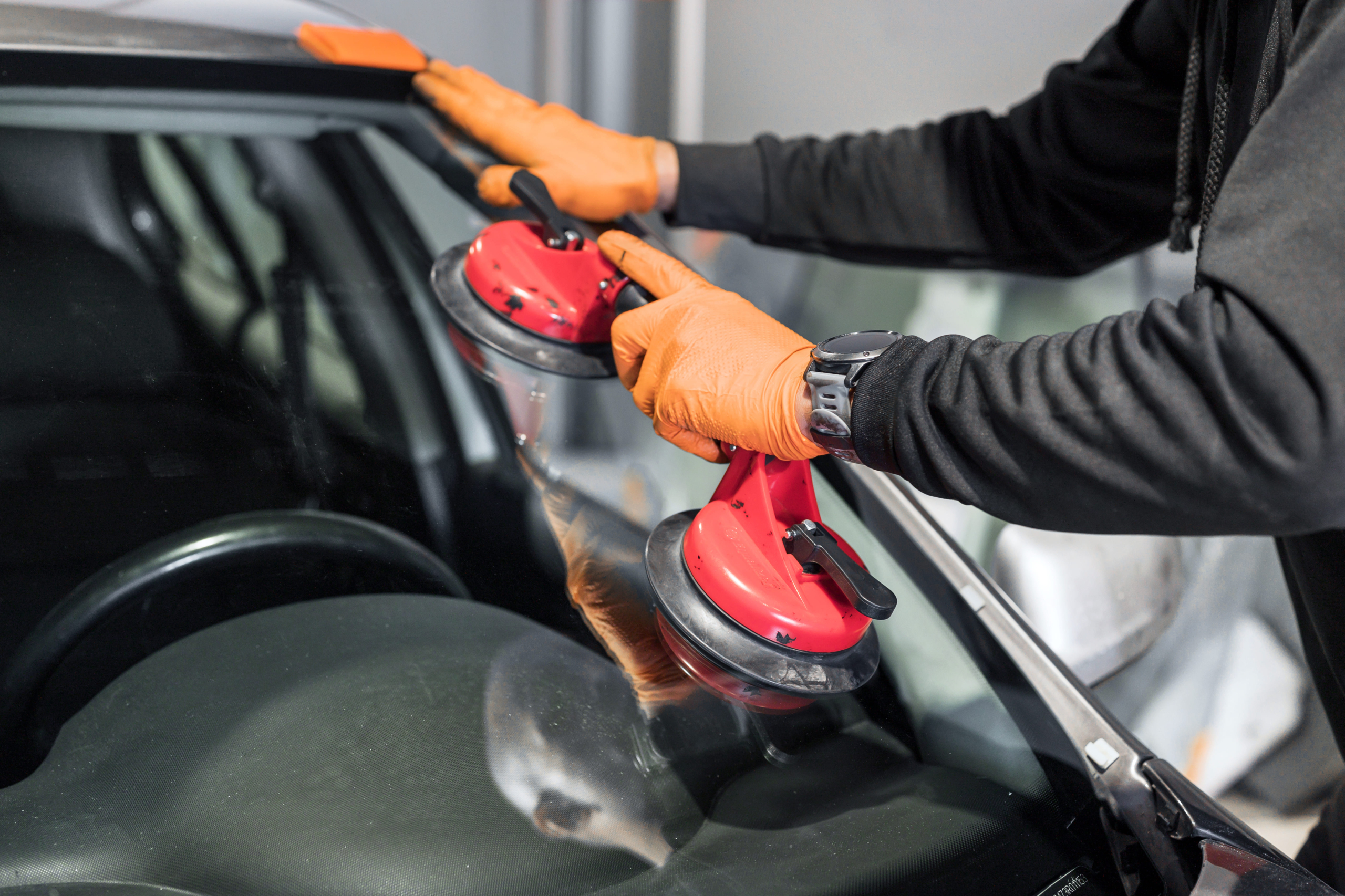 Windshield repairs
In many cases, auto glass repair is enough to fix the windshield. Also, such a service is often taken as a preventative measure, especially during regular maintenance, as it helps to find and fix cracks and chips before these become significant problems when a repair is insufficient, and the only solution is to replace mobile auto glass. 
That's why we recommend our customers make a regular vehicle check, as it is always better and less expensive to fix any possible issues in advance.
Windshield replacement
If the windshield is damaged too much, or repair can only postpone the problem but not fix it, auto glass replacement is the only safest solution. 
The process of a windshield replacement is complex, because the job should be done properly, as the low-quality replacement and failed seal duplication typically may lead to water leakage and consequent damage. And in such a case you may need to repeat everything again. That's why it is necessary to hire a reliable company with a team of professionals who can do their job just as it should be to avoid any possible leakages and damage in the future so that you can enjoy safe driving without any worries!
Why Should You Choose Us For Auto Glass Repair
&

Replacement Services
If you book an appointment with Supreme Auto Care ahead of time, we will be able to get your windshield  replaced on the same day.
In case of any crack on your windshield a year after replacement, call us and we will be more than happy to replace it for you.
Our premium quality windshields are engineered and designed to get you through the 4 seasons weather in Canada.